I'm so sorry these have taken me forever. If you have any problems with your request just comment and I'll see what I can do.



Sharable
sevenpuddings







xtess






fadingxmondays






notxpictured





bangaboomerang







drama_bomb



\
sadiebabi



killparanoia





Non-sharable
lenakaligaris


entrances



fernando9elnino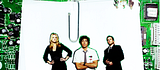 thequietchild




designaa




Rules
+comment
+credit
+no editing, hotlinking, claiming as your own
if I've forgotten your request please comment!!